I'm sure you've heard of the Mediterranean Diet and it's link to heart health. The Mediterranean Diet emphasizes fruits, vegetables, whole grains, fish, and monounsaturated fats (olive oil).
Those that follow a Mediterranean Diet have a reduced their risk of developing heart disease and dying from a heart attack. Even those that have survived a heart attack and lived to adopt the Mediterranean Diet significantly reduced their risk of a second heart attack and other complications.
In an interesting twist, the native Mediterranean population has gradually adopted a more Western diet leading to negative results. The Mediterranean area has seen an income rise that's resulted in extra dollars being spent on meat and saturated fat food sources. Over the past 4 decades the average calorie intake in the Mediterranean countries has increased by approximately 30%. So, the once healthy Mediterranean countries are now seeing the weight epidemics the US is familiar with – 75% of the population overweight or obese in Greece, with over half of the population in Italy, Spain, and Portugal following suit. These countries are now supporting the "Mediterranean Diet" as a part of their cultural heritage they cannot let die.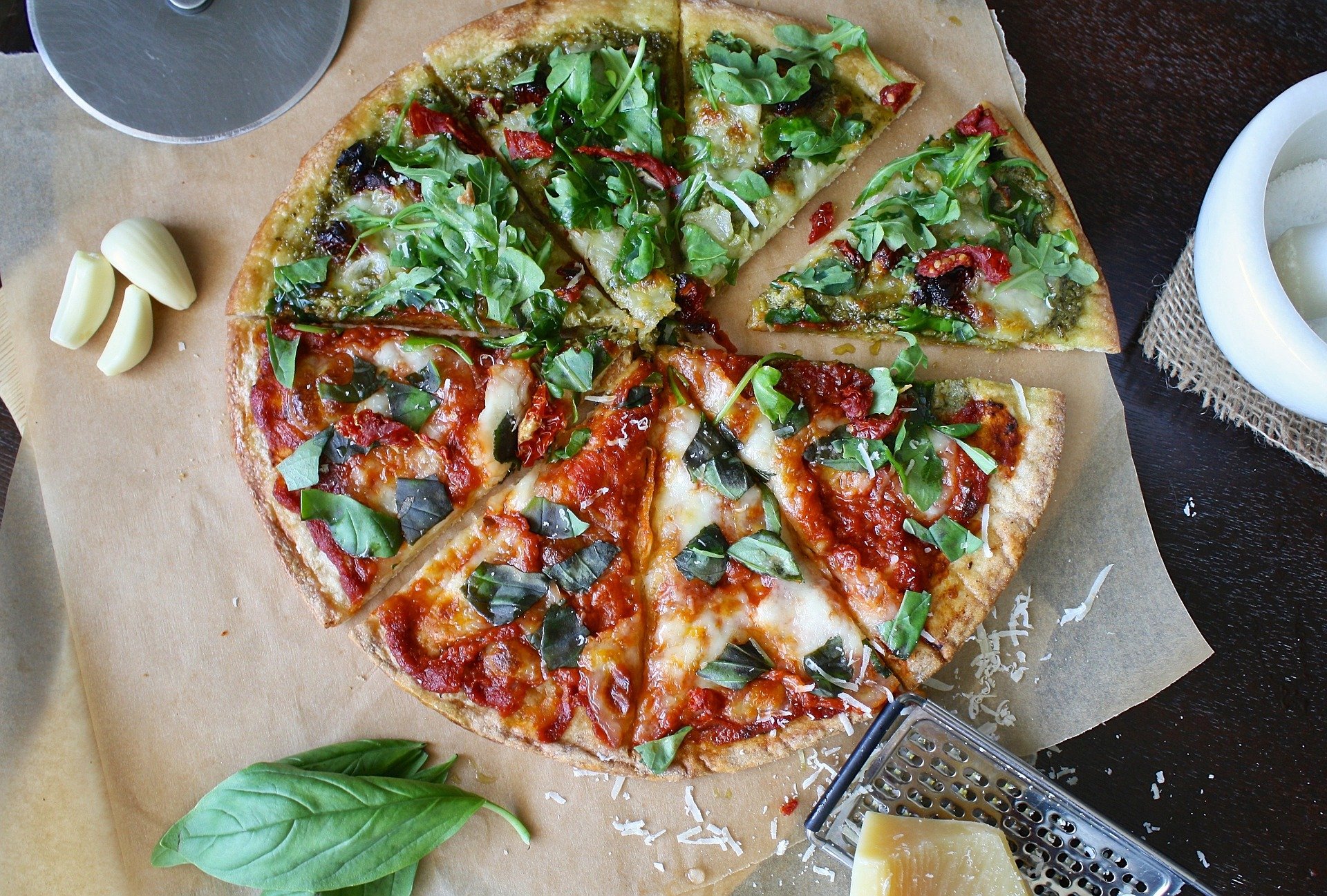 Here's a quick breakdown of the characteristics common to a Mediterranean Diet:
High intake of fruits and vegetables
Select whole grains
Consume healthy fats (canola and olive oil)
Eat nuts in moderation
Low red wine consumption
Limit eggs to less than 4 times per week
Consume little red meat
Eat fish regularly
Check out this Mediterranean Pizza recipe.  It's easy to make and delicious! I hope you enjoy it.
This article was originally published by Lisa Nelson RD and re-published with permission.

Lorraine Matthews-Antosiewicz, MS, RD
PS –
I am open for business via telehealth. I'm offering virtual, FaceTime, and phone sessions.  In most cases, these sessions are covered by insurance.  If you'd like to learn more about scheduling a telehealth session, please give me a call @ 732-494-1149 and we can chat.