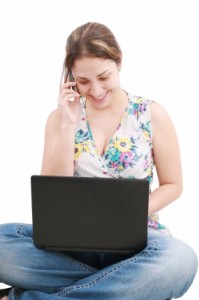 Do you need information about nutrition, healthy eating, and weight loss? I've got you covered. Check out the Resources Tab on my website to find reliable, relevant and timely information. Get nutrition advice, healthy eating and lifestyle tips, quick and easy recipe ideas, weight loss strategies and more.
Powerful Weight Loss Tip: arm yourself with accurate information
Eating healthy and losing weight can be quite challenging. Don't let bad nutrition information and dieting myths make it even harder. Check out the Resources Tab on my website for information you can trust. 
Now, I'd love to hear from you.
Where do you look for the best nutrition and healthy eating information?
Please share in the comment section below. Your ideas could be very helpful to other readers.
Meanwhile, if you want to lose weight, improve your energy and feel better, I can help you get started. Take my free Self-Assessment at https://njnutritionist.com/freeassessment
Image courtesy of David Castillo Dominici / FreeDigitalPhotos.net