Will you be watching the big game tomorrow as The Eagles take on The Patriots?  I know I will!
The Super Bowl is an unofficial American holiday that is celebrated with lots of food and drink. It can be so much fun and yet disastrous if you're trying to eat healthy.  
Typical Super Bowl party food is loaded with sodium, sugar, saturated fat, and calories. But with a good game plan, you can indulge and enjoy yourself without overindulging and feeling guilty.
Use these 3 tips and have a truly "super" day
Make a plan of what you are going to eat for the day. Be sure to include a nourishing breakfast and a light lunch.  Actually write down your plan and stick to it.  Don't go to the party hungry!
At the party, fill your plate with lots of colorful veggies. This easy taco recipe for Chipotle Tofu Lettuce Tacos will help you do just that. If you are a guest, offer to bring these tacos to the party.  They're a real crowd-pleaser and will help you stay on track with healthy eating. Note: chicken can easily be substituted for the tofu if you'd prefer.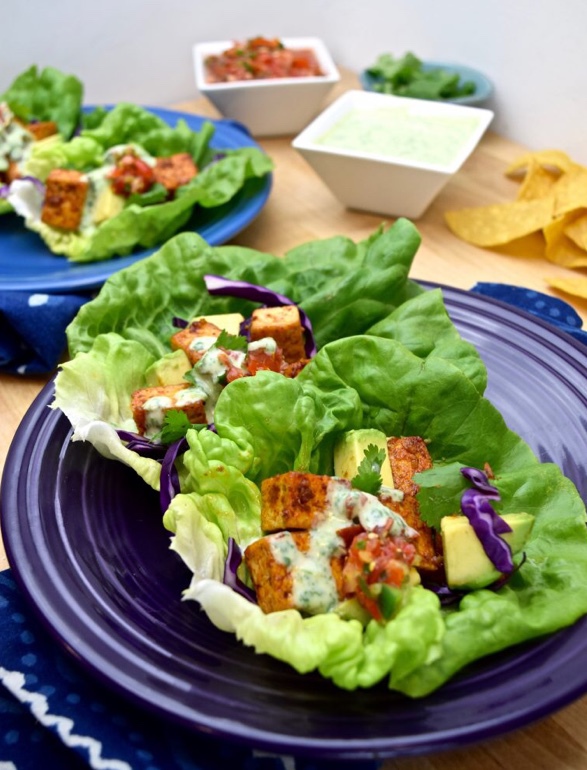 Keep yourself well hydrated by alternating alcohol with water if you plan on drinking. Start out with water or seltzer before you have any alcoholic beverages. Sip your drinks slowly. Set a limit on alcohol and keep to it.
I hope you enjoy the day tomorrow whether or not you spend it watching the big game.
Lorraine
PS…
If you are ready to get off the diet roller coaster and GET HEALTHY instead, I'd love to hear from you.  Let's talk about how we can work together so you can achieve your personal best weight and maintain it with ease.  NO MORE DIETING.
Image credit:  www.nutritionaction.com