I had a discussion with one of my clients last week about how stressful it is to cook in a cluttered disorganized kitchen. This really hit home for me since my kitchen and I have been at odds for a very long time. I live in a charming old home built in 1921 that had a not so charming kitchen when we moved in 24 years ago. We "refreshed" it, but it remained small with few cabinets and limited counter space. My recent kitchen/family room renovation opened up a whole new world for me where cooking is easy and fun. I've been enjoying my Sundays preparing big dinners (plenty of leftovers for the week) while watching football with my family. I no longer feel isolated and stressed in a small cluttered space – I'm so grateful.
This Sunday is Super Bowl Sunday! I'm sad that the Packers didn't make it, but I'll be watching anyway and cooking, of course. I'm making my new favorite Veggie Lasagna. I made this recipe once before, and it we all loved it. I asked my son if he missed the meat and he said, "No, not at all and I feel real healthy right now". I hope you'll give it a try so you can feel "real healthy" too.
If weight loss is on your mind, this recipe is for you. It's packed with plenty of vegetables making it nutrient-dense and fiber-rich to keep you feeling energetic and satisfied. I lightened it up by using lower fat cheeses (same great protein) and no salt added tomatoes; and bumped up the fiber with whole grain noodles like these. Take it from me, it's a must try. Let me know what you think.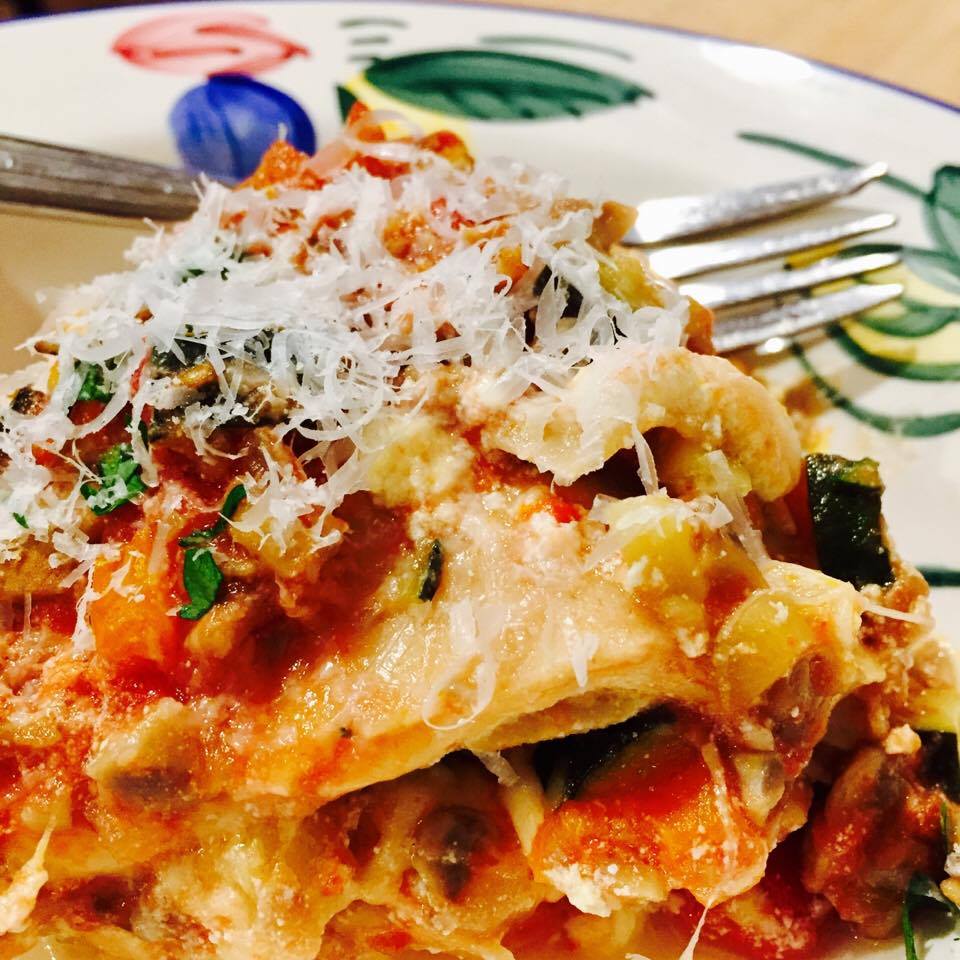 PS…
Do you want to improve your health and weight by cooking more meals at home? Would MEAL PLANS help? Click here to learn more about my Gathered Table meal plans. Try them out for FREE!