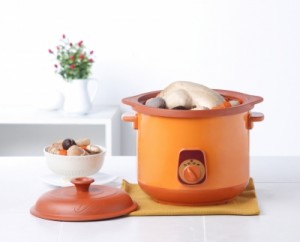 Do you find yourself pressed for time during the busy work week and forced to rely upon quick, on-the-go meals? You're not alone. Many Americans frequently stop for take-out on their way home from work or "order in" to get dinner on the table. While it might seem like the best option, eating this type of food – typically high in calories and fat, and low in nutrients – can easily interfere with your weight loss plan.
With the holidays just around the corner, life is about to get even more hectic. I'm sure you know this very well and can easily imagine yourself walking through the front door starving after a long day of work and holiday shopping. Without a dinner plan, you hit speed dial to call for pizza delivery.
Now imagine a different scenario: you walk in the door after a long stressful day and are greeted by the aroma of a savory beef stew simmering in your slow cooker (a.k.a. – crock pot). You toss a simple salad and dinner is served!
Powerful Weight Loss Tip
Be prepared on busy days by pre-planning meals.
Extra busy schedules during the holiday season can easily take precedence over healthy eating – contributing to the weight gain that many people experience. Don't let this happen to you. With a little planning, you can prepare healthy dinners even when you're crunched for time. Get started with these slow cooker tips and recipes.
If you don't own a slow cooker already, it's worth the investment. And if you do have one, get it out and dust it off. Use your slow cooker to get food on the table quick and eat well on busy days.
Now I'd love to hear from you. If you have a favorite slow cooker recipe or quick meal tip, please share in the comment section below. Your ideas could be very helpful to other readers.
Meanwhile, if you want help getting off the diet roller coaster, take my free Self-Assessment today at https://njnutritionist.com/freeassessment
Image courtesy of John Kasawa / FreeDigitalPhotos.net