The most recent Dietary Guidelines for Americans recommend that all adults eat at least half their grains as whole grains – that's at least 3 to 5 servings of whole grains every day. The average American eats less than one daily serving of whole grains, and some studies show that over 40% of us never eat any whole grains.  We need to work on this!
There are a variety of different whole grains you can incorporate into your diet.
One whole grain that tends to be forgotten is BARLEY.
If you've never eaten barley plain, the flavor can be best described as "rich" with a mild sweetness.  Barley can be prepared and eaten in many ways:  added to soups and stews, as a hot side dish, mixed into a cold salad, or for breakfast like oatmeal.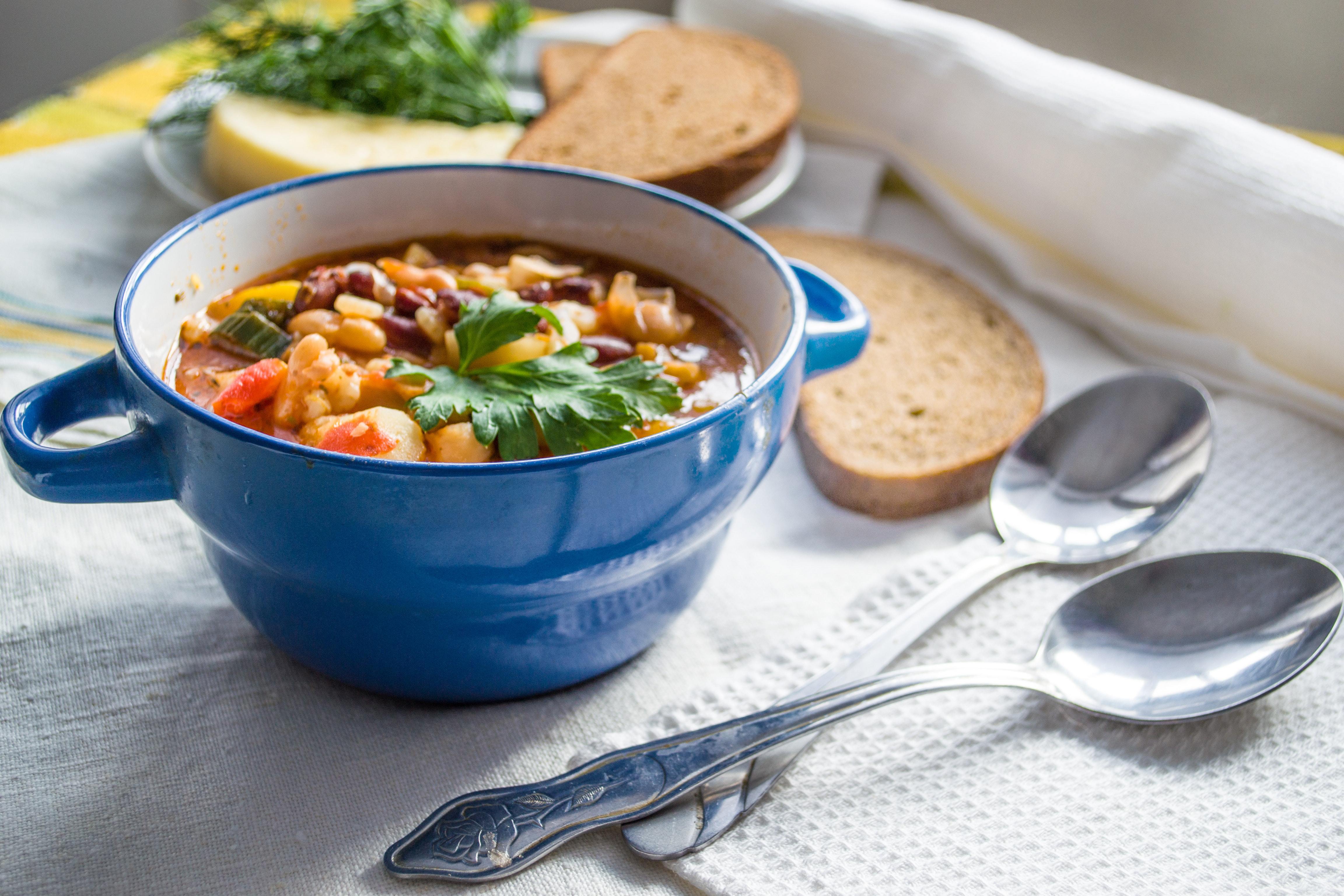 Nutritionally, ¾-cup cooked barley contains 160 calories, 8 grams fiber, and 6 grams protein. It's an excellent source of manganese, selenium, and thiamine and a good source of magnesium, phosphorus, copper, and niacin.
There has been enough research documenting barley's role in protecting heart health that the United States FDA allows barley foods to claim that it reduces the risk of coronary heart disease. In addition, it can also promote a healthy weight. Barley contains soluble fiber, which reduces hunger and enhances feelings of fullness.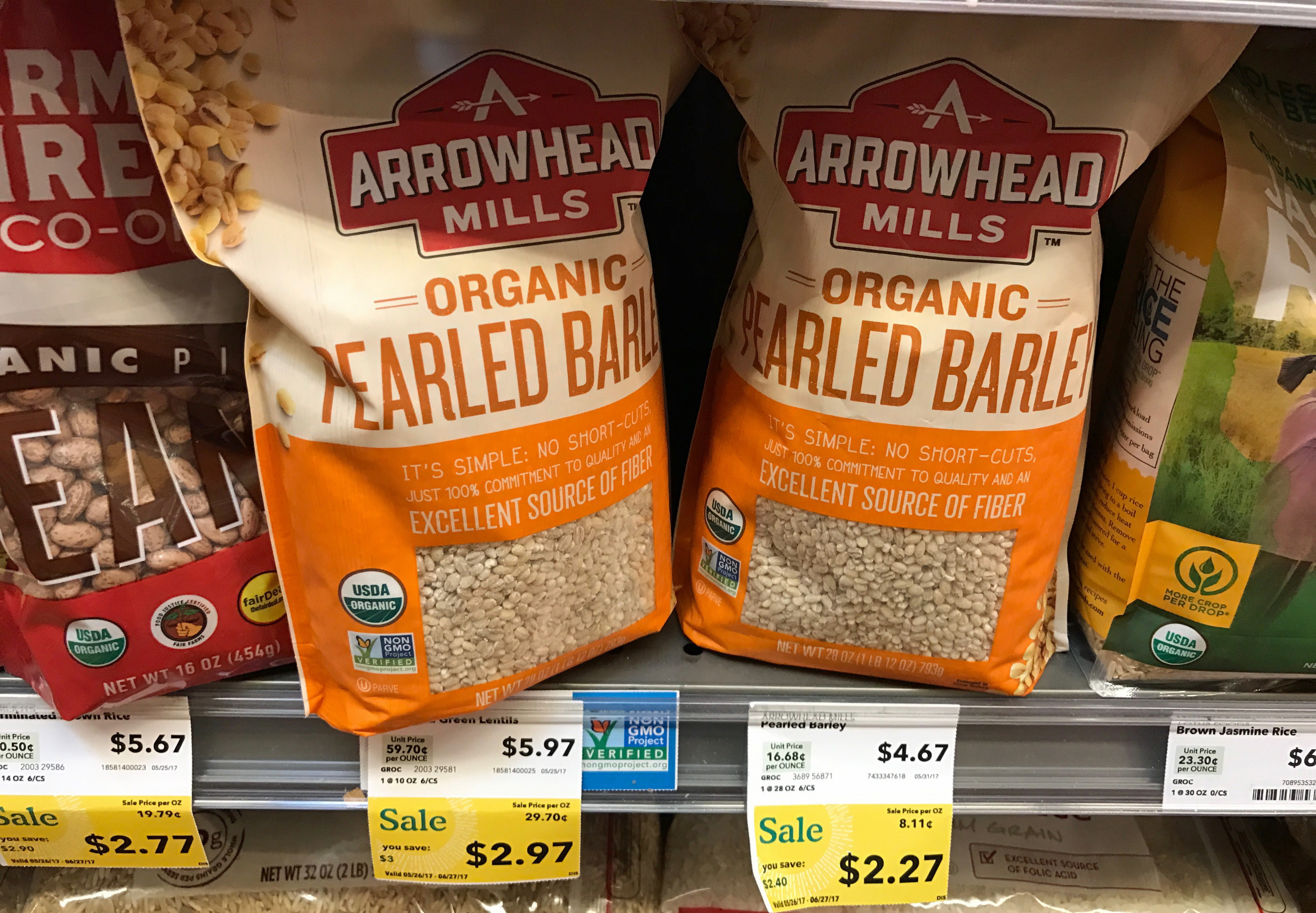 Barley is located in the grocery store in the section with the dry beans and rice. You may see it labeled as "pearled barley."  This means that the hull is "pearled" or scraped off.  This is the easiest way to remove the particularly tough inedible hull of barley. During this process some of the bran is removed too, however this does not make a significant difference in the fiber content.
Barley is different than other grains in that the fiber is distributed throughout the grain kernel, rather than being concentrated in the bran.  This means that even pearled barley has a rather impressive amount of fiber.  Barley has 17% fiber which is the highest of all the whole grains. Comparing it to other whole grain foods: brown rice contains 3.5%, corn about 7%, oats 10%, and wheat about 12%.
Tips for cooking barley:  combine one cup of dry uncooked barley with three cups of liquid. This will expand to about 3 ½ cups of cooked grain. Whole grain barley can take 45 – 60 minutes to cook when simmered slowly. It can be helpful to use a rice cooker since you can cook it almost unattended.
Check out this delicious recipe for Slow Cooker Barley and Bean Soup.


Lorraine Matthews-Antosiewicz, MS, RD
---
If it's finally time to start eating healthier, check out Nourished.Healthy.Happy.  Join our group and receive healthy eating tips, delicious recipes, and daily support to live your best life.  Everyone is welcome!