I always wake up hungry and love eating breakfast.  Honestly, I couldn't get going in the morning without it. No matter what, I make sure that I eat breakfast every day.   But that's not the case for everyone.
With time being in short supply in the morning, breakfast can be the most difficult meal of the day for many people – and it often gets skipped.  Aside from the time factor, some people don't eat breakfast because they are dieting and think it will help them with weight loss.  Many of the clients I've worked with over the years who have been on diets report skipping breakfast to cut calories so they can lose weight quicker, but quite the opposite is true.
People who eat breakfast are able to manage their weight more easily than those who forgo the morning meal.  Research shows that breakfast eaters actually eat fewer calories overall – most likely because they don't overeat later in the day due to hunger. Have I convinced you that eating breakfast every day is the right thing to do?  Excellent!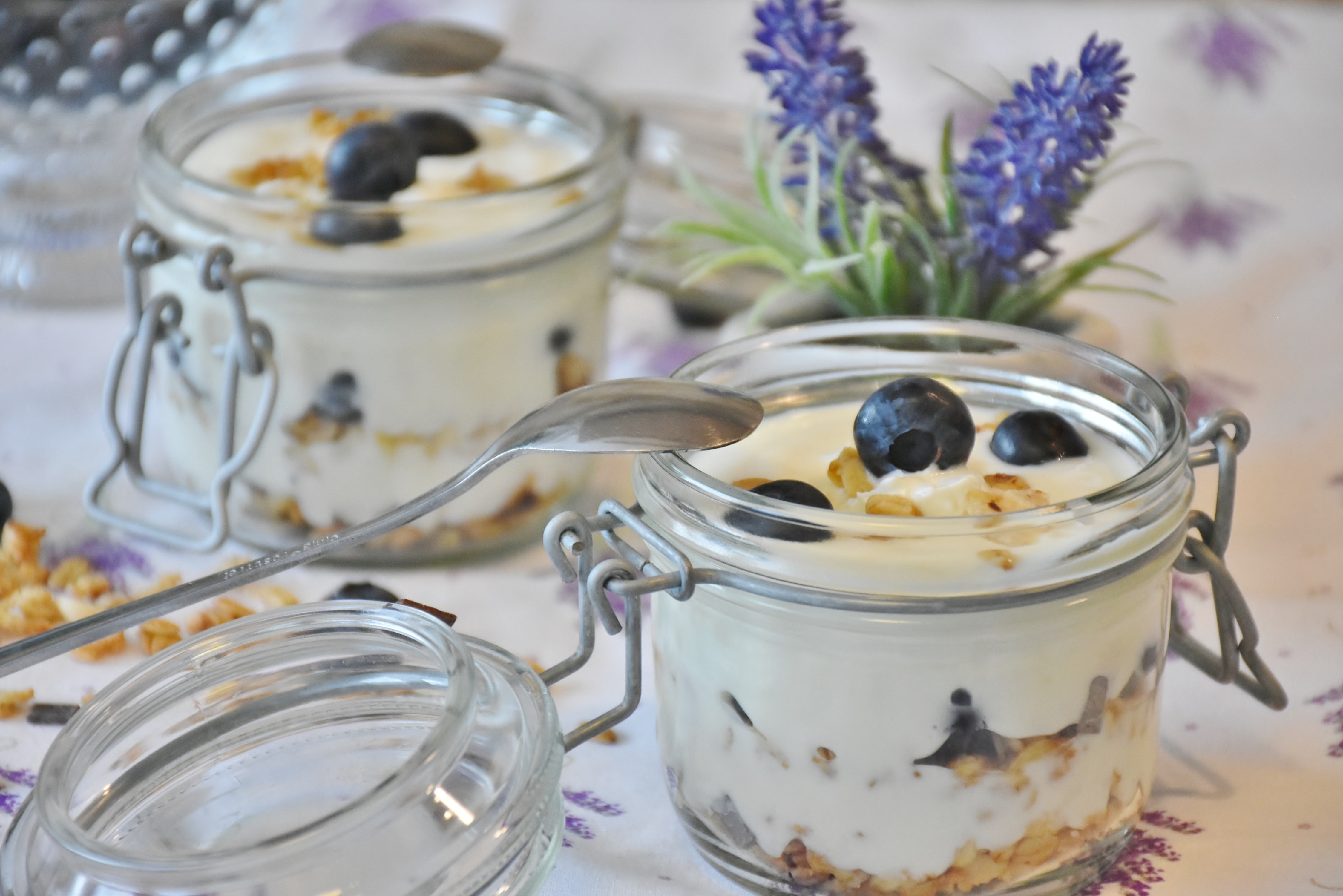 Prep any of these easy healthy breakfasts tonight and in the morning, just Grab-and-Go!
Banana Peanut Butter Tortilla: Lay a whole wheat tortilla on a flat surface; spread about 2 TBSP peanut butter over it; place 1 medium peeled banana in the center;  roll up and cut in half.  Additional toppings include chia seeds, sliced strawberries, unsweetened shredded coconut, mini chocolate chips.
Greek Yogurt Parfait: In a small bowl, blend together 6-oz plain Greek yogurt with 1 tsp real maple syrup; layer yogurt and selected add-ins in a small mason jar or container with a lid.  I like to do two layers each of yogurt and add-ins including any fruit (such as berries, sliced banana, chopped apple), almond butter or peanut butter, chopped nuts or seeds, cinnamon.  Top with 1 TBSP healthy granola.
Veggie and Cheddar Egg Muffins:  Store these in an airtight container and keep them in the refrigerator for up to 5 days. Make a batch in advance and then heat them up in the microwave (usually 10-15 seconds is enough) when you're ready to eat!  Click here for the recipe.
Overnight Oats:  To make overnight oats, all you have to do is mix oats together with a few other ingredients in a jar before you go to bed at night.  Let them soak overnight and when you wake up in the morning, ta-da, breakfast is ready for you to enjoy!  Watch this quick video on how to make Overnight Oats and grab a copy of the recipe.
Breakfast Smoothie:  Smoothies can be super healthy but add too much fruit and the sugar calories will add up quickly.  Add too little protein and you will lack energy and feel hungry in no time.  Use these tips to make a nutritious and filling smoothie.
Lorraine
PS… Looking for more healthy recipes?  Get your own Anti-Inflammatory Diet Plan with recipes for breakfasts, lunches, dinners, and snacks.  Try it out for FREE today.