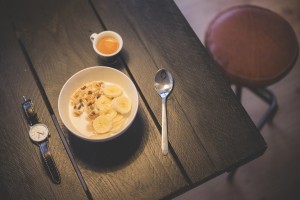 The holiday season is almost over and 2017 is upon us. Can you believe it!?
The beginning of a new year is the perfect time to regroup and think about what's really important. For so many people it's all about dieting and weight loss, but isn't it your HEALTH that really matters?
To achieve optimal health you need to eat healthy; and then, a healthy weight will naturally follow.
Top 10 MUST-HAVE eating habits to achieve optimal health in the New Year –
Start now by recommitting to a healthy lifestyle
Drink water like it's a priority
Pre-Plan your meals and snacks
Eat breakfast, and then lunch and dinner
Give yourself credit for all the positive changes you've already made
Get up and get moving frequently throughout the day
Shake it off and don't let a bad day or week turn into a bad month or more
Include vegetables (at least 2 cups) in your daily eating plan
Prepare home cooked meals as often as possible
Repeat it all tomorrow!
If you need extra support and want a more personalized plan, take advantage of this special offer.
** NEW YEAR ** HEALTHY YOU **SPECIAL OFFER ** FREE CONSULATION **
During your 30-minute FREE phone consultation we will…
Create a clear picture of what you really want to achieve (this is 90% of success!).
Identify winning solutions that you are excited about implementing right away.
Develop a quick action plan so that you know exactly what to focus on and get the results you want faster and with less effort.
After our conversation, you'll feel focused, re-energized, and inspired to embrace a healthier lifestyle. You'll be motivated to finally make the changes you need to GET TO YOUR PERSONAL BEST WEIGHT and live the life you want.
If you'd like to take advantage of this SPECIAL OFFER and secure a free 30-minute consultation, simply complete this application.
PS…
This limited-time offer expires soon. Take action NOW so you don't miss out!
One more thing…
Click here to see what some of my clients have to say about working with me.