What's a salad without salad dressing?  Most people would agree that it's not very tasty.  In fact, it can be bland and downright boring.  A salad with the perfect dressing however – delicious!  And when you're working on getting to a healthy body weight, salad can make an awesome entrée or side dish.
The problem is that most store-bought bottled dressings are loaded with artificial flavors and colors, sodium-rich preservatives, added sugars like high-fructose corn syrup, and even unhealthy saturated and trans-fat.  So what's the solution?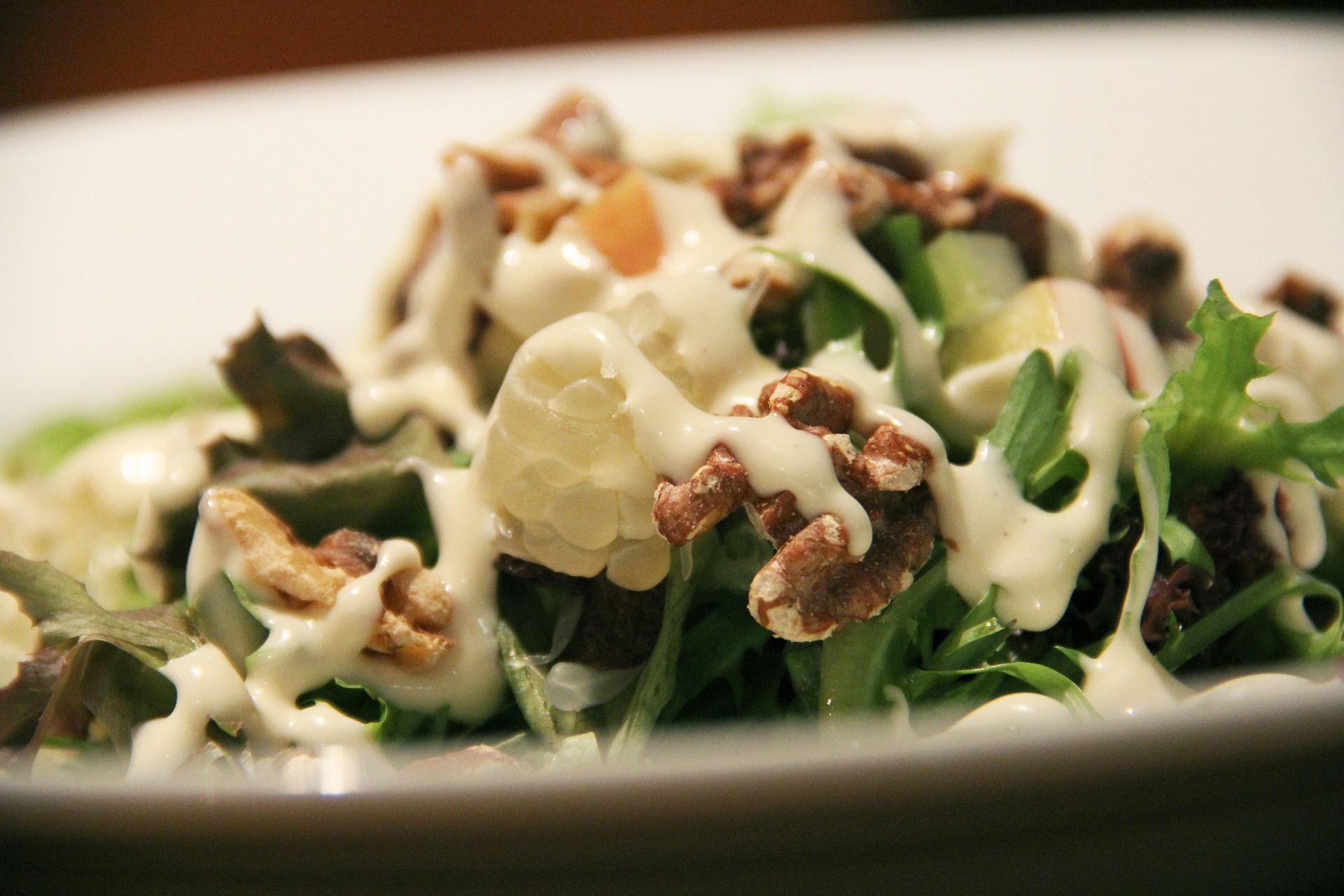 Make your own salad dressing!
Home-made salad dressings are quick to make and healthier than most bottled dressings – not to mention, really delicious.  There are endless combinations of ingredients you can try.  Experiment with olive or canola oil; yogurt and avocado; wine, cider, balsamic, and other vinegars; chopped garlic, cilantro, and parsley; mustard; spices; and lemon or lime juice.
Check out these quick and easy recipes for Balsamic Vinaigrette, Easy Ranch Dressing, Tex-Mex Dressing (or dip), and Strawberry Citrus Vinaigrette.  You'll never go back to store-bought dressings again.
Lorraine
PS…
Looking for more healthy recipes?  Get your own Anti-Inflammatory Diet Plan with recipes for breakfasts, lunches, dinners, and snacks.  Try it out for FREE today.