I remember the first time I cooked quinoa; I felt like I was preparing some very exotic dish from a foreign land. This was quite a few years ago when I volunteered to test a new recipe for my friends over at Meal Makeover Moms for their upcoming cookbook. The recipe contained toasted almonds, apricots, and spices that sounded delicious to me. The thing is — it had to also be "kid-friendly". So, I enlisted my somewhat big kids to help prepare and taste the recipe. They loved it and so did I!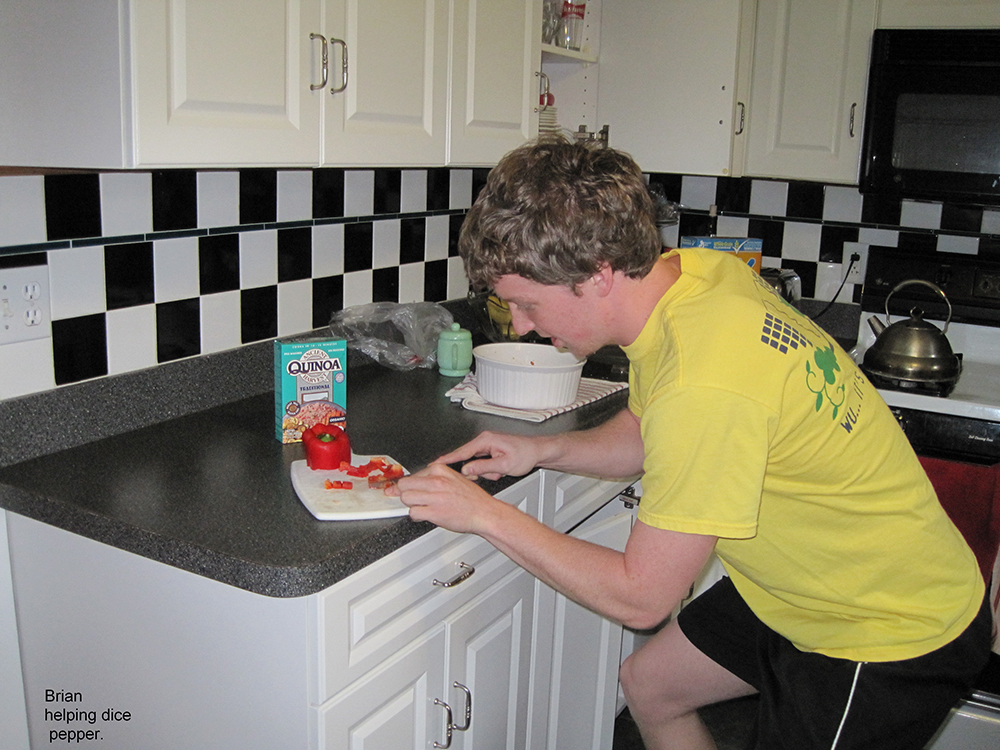 Since then I've prepared many different quinoa recipes – stuff peppers, pilaf side dishes, salads, and more. It's become a staple food in my house. This is the very first dish I made with my kids years ago – Crunchy Quinoa with Apricots and Almonds.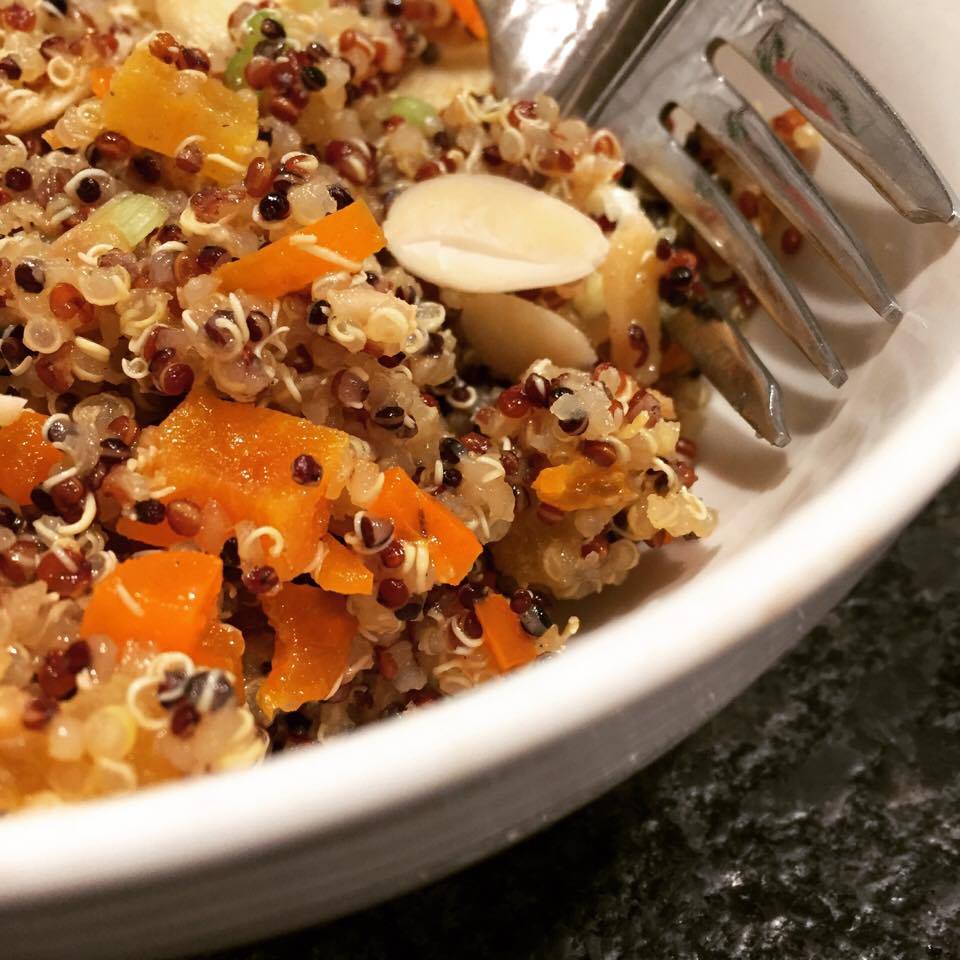 While quinoa is usually considered to be a gluten-free grain (similar to brown rice and barley), it's actually a seed. However it can be prepared just like rice, barley, and other grains. It has the highest protein content of all grains (4 grams per half cup cooked) and provides all 9 essential amino acids making it a complete protein.
For the weight-conscious individual, it's a perfect choice. Not only is it an excellent source of protein, quinoa is high in fiber and has a low glycemic index to keep you feeling full for hours. Plus you'll get a good dose of iron, magnesium, vitamin E, and potassium to keep your metabolism humming.
Here's the recipe for my favorite Crunchy Quinoa with Apricots and Almonds. Give it a try. I think you'll be adding it to your list of healthy dinner recipes.

PS…
Almost every day, I get requests from my clients for healthy meal plans. They're so confused by all the conflicting information they hear from the media and friends. They just want me to tell them what to eat. Sound familiar? Then, here's what you've been wanting. Learn about my healthy meal plans featuring wholesome, delicious recipes for 3 meals a day plus snacks.