It's that time of year when we become obsessed with pumpkin – pumpkin lattes, pumpkin smoothies, pumpkin pancakes. And why not? Pumpkin is both savory and sweet making it the perfect addition for many recipes; and it's very healthy.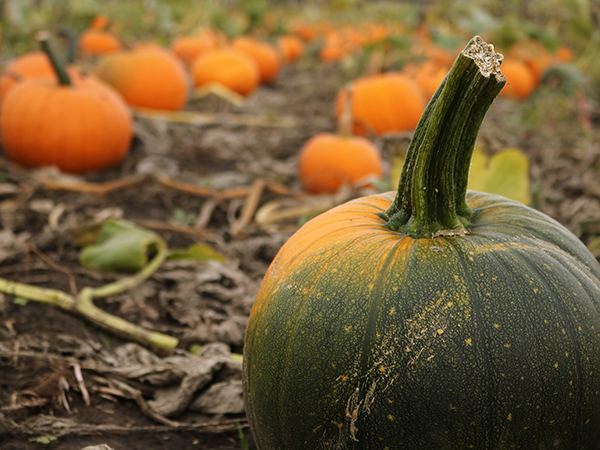 Five reasons to be Pumpkin Obsessed:
1. The number one reason to eat pumpkin is fiber. A high fiber diet helps to keep digestion running smoothly and naturally detoxifies the body.
2. The high Vitamin A content in pumpkin protects our eyes from degeneration and cataracts.
3. Pumpkin is very heart healthy because of its high potassium content which helps to prevent the onset of coronary heart disease and high blood pressure.
4. Rich in beta-carotene, pumpkin supports healthy skin and aging.
5. Pumpkin seeds rich with fatty acids which have been linked to improved brain function.
These pumpkin muffins are one of my favorite treats. In fact, I bake them year round – not just during pumpkin season.
Sometimes I'll replace the chocolate chips with pumpkin seeds – both variations are delicious. For an indulgent treat with a healthy twist, give this recipe a try. I think you're going to love it. Send me a message and let me know what you think. I'd love to hear from you.
PS…
Want to know why I stopped promoting weight loss diets? CLICK HERE to find out and learn about a much better option to get to your personal best weight.