If you're like so many of my clients, coming up with dinner ideas and getting a healthy home-cooked meal on the table for the family – or just yourself – can be quite overwhelming. Yet, it's so important to find a way to make this happen.
Cooking at home can jump-start your plan to get healthier and fit! By trying new nutritious recipes, learning about food, and creating and sticking to a meal plan, you can create a healthier lifestyle.
To make mealtime easier (especially now that school is back in session) and more nutritious, my friends over at Meal MakeOver Moms put together 25 fast and healthy recipes to help us get dinner on the table quick and easy.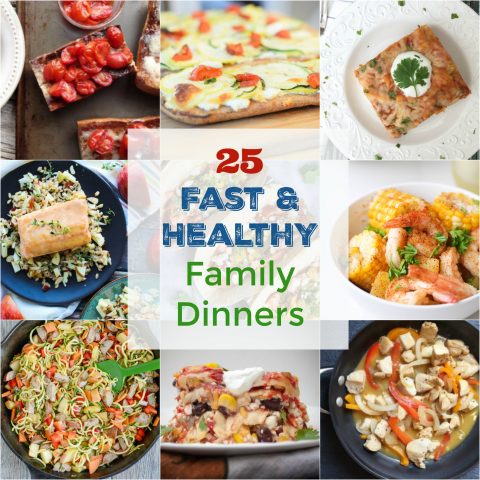 Click here for the recipes. Look through them all and just pick one or two to get started. Let me know which ones are your favorites. The Buddha Bowls are always a hit in my house.