Happy New Year!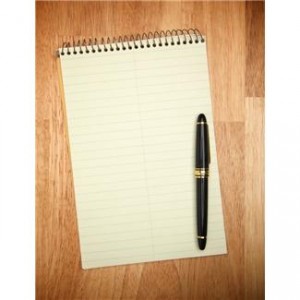 Do you have a resolution to lose weight? If you did you're not alone. Many people got persuaded by the all advertising for weight loss programs, diets, and gym memberships that filled the radio waves, TV screens and print pages during the weeks leading up to – and into – 2013. The diet industry uses this time of year to take advantage of an enormously popular and traditional resolution to lose weight and inches. Unfortunately many resolutions to lose weight are fleeting because of the lack of commitment. Let's face it – losing weight is hard. Without meaningful motivation and a powerful commitment, failure is likely. 
Consider why you want to lose weight. If it's because you want to fit into clothes for an upcoming reunion or wedding, chances are your efforts won't be long lasting. Your reasons for wanting to lose weight need to be extremely personal and very powerful. For example, being able to climb that flight of stairs every day without getting out of breath; lowering your blood sugar before your doctor announces you have diabetes and gives you a prescription for medication; or getting out of bed in the morning feeling energized and positive rather than fatigued and depressed.
Weight Loss Success Tip: Write Down Your Reasons For Wanting To Lose Weight.
Think about how the times you've tried and failed at weight loss in the past. Were you truly committed before? What's different this time?
Clearly identified your reasons for being committed. Knowing why you want to lose weight can help you focus your efforts more definitively.
Dig deep for meaningful reasons that will empower you to stay committed.
Seeing your reasons in writing makes them more real and helps you form an emotional attachment to them. They become a concrete motivator rather than a vague hope tucked away in the back of your mind.
Refer to your list often as this will keep your reasons fresh in your mind.
What is your reason for wanting to lose weight? Please share with me as a comment on this blog post.
Bottom Line
Successful weight loss starts by making a strong meaningful commitment. And yet it's very easy to get lured in by all the "quick and easy" weight loss advertising, attempt weight for all the wrong reasons, and end up failing. I'd like to help you lose weight for all the right reasons and make it last for good.
Check out my free introductory consultation at http://njnutritionist.com/freeconsult