What comes to mind when you think of your favorite comfort food? For me, it's a piping hot bowl of creamy tomato soup and a gooey grilled cheese sandwich. The perfect combo! Like most people, I enjoy indulging in delicious-tasting foods that make me feel good. As a nutritionist, I want my food to be nourishing as well. When I eat something that is both delicious and nutritious, it's a win-win.
Check out my tips on how to makeover two of the best comfort food recipes.
Grilled Cheese Sandwich Make-Over
Choose 100% whole grain bread for the extra fiber, protein, and minerals. There's an added bonus according to new study in the American Journal of Clinical Nutrition; swapping refined grains (like white bread) for 100% whole grains encourages the body to absorb fewer calories, and boosts metabolism.
The sharper and more flavorful the cheese, the less you'll need to use to make an impact, and that's a good thing since cheese can be salty and fatty. Aged Cheddar, Gruyere, Fontina, and Brie are all tasty options with a distinct flavor. Kerrygold Skellig is my favorite cheddar and it makes the best grilled cheese sandwich.
Layer your sandwich with different veggies and fruit for an extra punch of flavor and nutrients: arugula, red onion, tomato, or apple slices.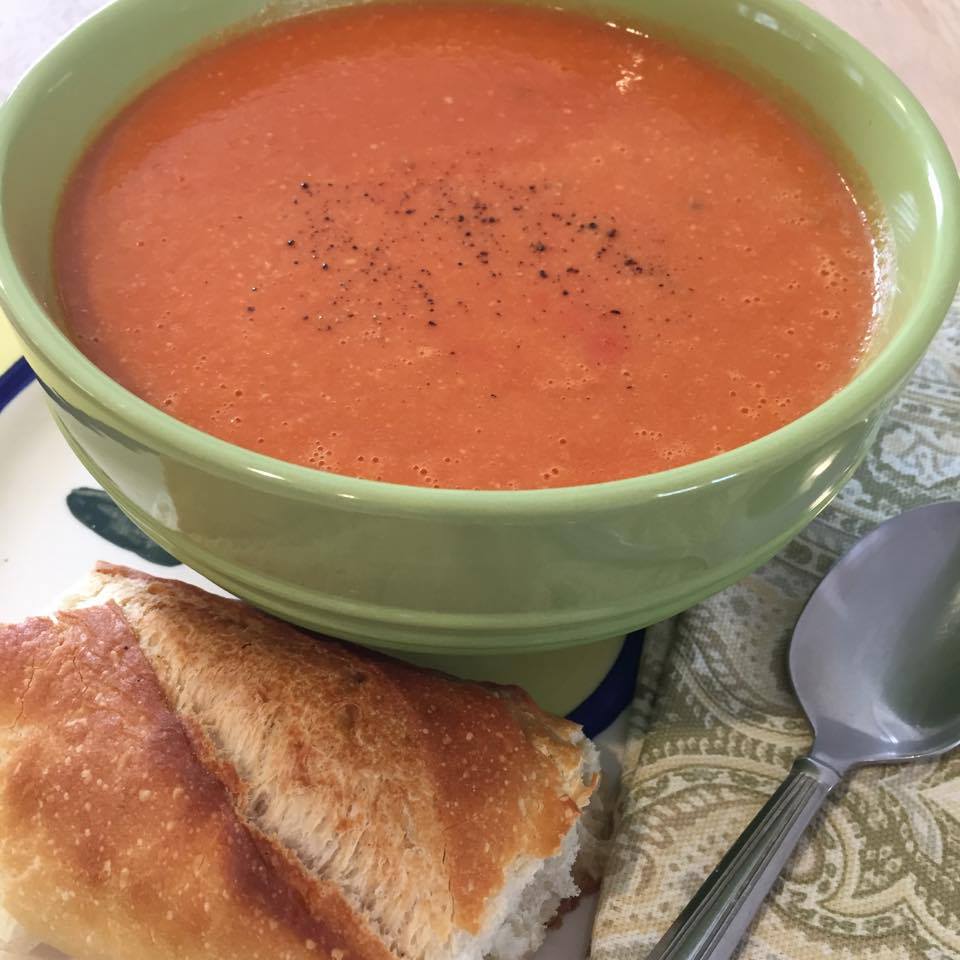 Tomato Soup Make-Over
If you are not up for making your own soup, go ahead and use canned soup but look for a no salt added brand like this one.
Dress up your no salt added canned soup with anything you have on hand or leftover in your fridge. For example, add some cooked barley, brown rice, or whole wheat pasta; cubed chicken breast; a handful of baby spinach or any cooked vegetables. Warm it up and top with a crumble of feta.
Go for it and make your own soup like I did the last time I needed a little comfort. This is one of my favorite tomato soup recipes because it's packed with nutrients and flavor from a variety of veggies (not just tomatoes) including roasted red peppers, sweet onions, garlic, and cauliflower. The cauliflower (along with cashews) makes the texture of this soup thick and creamy.
I hope you'll give it a try and if you do, let me know what you think.

PS…
Spring is finally here and it's the perfect time to give your diet a makeover and get your metabolism humming. Check put my 21-Day Cleanse Your Diet Meal Plan and receive recipes for three meals per day plus snacks – all with easy-to-follow directions for people of all cooking levels. TRY IT OUT FOR FREE TODAY!