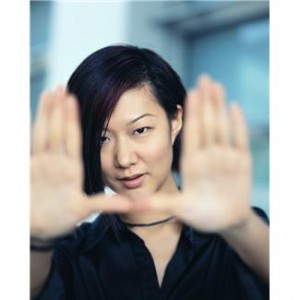 Generally speaking, people who are most successful at accomplishing their goals are planners. Successful losers are no exception. People who are most successful at losing weight and keeping it off typically plan their day to ensure success.
When it comes to eating, you're more likely to 'eat-to-lose' if you have a plan. Yes – this does take some time and effort, but it's well worth it. Chances are if you don't plan it, you won't do it.
Weight Loss Success Tip: plan to lose
Plan your menus. Set aside some time each week, perhaps on the weekend when things are less hectic, to sit down and make an eating plan for the upcoming week. Be sure to include both meals and snacks.
Create a shopping list. Before you head to the grocery store, do a quick survey of your fridge and pantry. Create a shopping list including needed staples plus ingredients to prepare your meals for the week. A well-stocked kitchen will make it easier to follow your plan.
Grocery shop regularly. Pick a time each week and stick to it. Perhaps Friday after work or Sunday mornings are best for you. As long as you get it done on a regular basis, it doesn't matter when you go to the grocery store. What does matter is that your fridge and pantry are well stocked so you can follow through with your weekly menu plan.
Prepare some meals ahead. Life can get very hectic during the week making it near impossible to prepare meals. Make-ahead meals can help. When you have some extra time, you can completely cook your meal, freeze or refrigerate it, then just warm it up at mealtime. Consider using a slow-cooker for dishes like chili, soup or stew.
Go easy on yourself. Keep your plan simple so it will be easy to follow through. Plan some meals that don't require much on-the-spot preparation; for example, a hearty low sodium canned soup such as Health Valley No Salt Added Lentil Soup with a big salad topped with low calorie dressing such as Bolthouse Farms Classic Ranch, and a piece of whole grain crusty bread.
Take time to plan for success. Your day will go more smoothly and your weight loss efforts will stay on track if you have an eating plan.
Now I'd like to hear from you.
How do you plan for weight loss success? Take a moment to share your experience with me as a comment below.
Meanwhile, if you need help getting started with weight loss, please get in touch with me via email email or call @ 732-494-1149. I'd be happy to help you achieve your goals.
Jump Start your weight loss with my Free Self-Assessment and get personalized tools and tips. Click here to learn more.