What's a Buddha Bowl? That's the question I got from an Instagram follower last week when I posted a picture of my Sweet Potato Chickpea Buddha Bowl. Anyone else wondering what it is? I know I did when I first heard the name.
According to the urban dictionary, it's "a bowl which is packed so full that it has a rounded 'belly' appearance on the top much like the belly of a buddha." I must say, that's a great description. These bowls are filled to the brim with lots of different kinds of veggies (roasted or raw), beans, and usually a whole grain like quinoa or brown rice. They are often meatless but can contain fish or chicken.
My first attempt at a Buddha bowl was a great success. Everyone loved it, especially me! I chose it because of all the nutritious ingredients but for me to brag about a recipe it must dazzle the taste buds – and that it did. I'll be making this one again and again.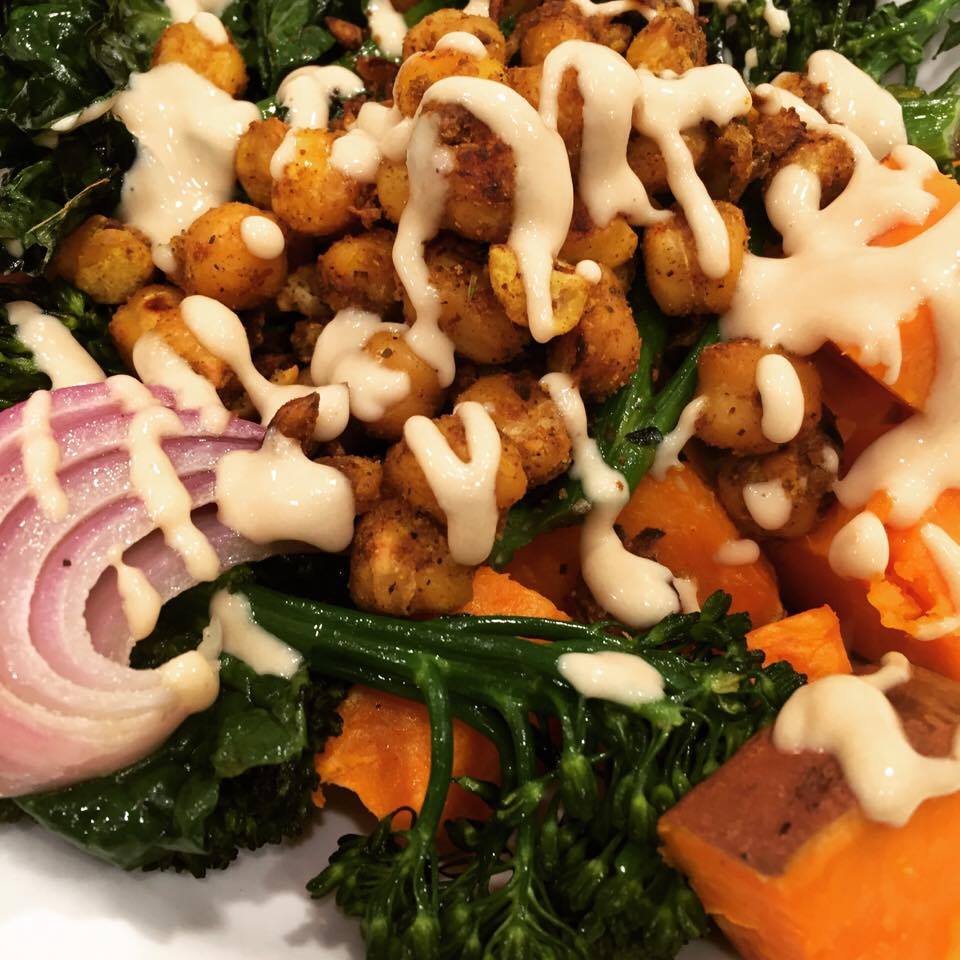 If you haven't made one of these before, this would be a great Buddha Bowl recipe to start with since it so quick and easy. I hope you'll give it a try and if you do, let me know what you think.

PS…
Almost every day, I get requests from my clients for healthy meal plans. They're so confused by all the conflicting information they hear from the media and friends. They just want me to tell them what to eat. Sound familiar? Then, here's what you've been wanting. Learn about my healthy meal plans featuring wholesome, delicious recipes for 3 meals a day plus snacks.