Happy Father's Day! I've got an awesome gift for you to celebrate the day, but first some words of wisdom from one parent to another.
As dads and moms, we have such a powerful influence over our kids when it comes to eating. What we eat, when we eat, where we eat, and how we eat will make a lasting impression on our kids whether we realize it or not. They're watching, and what they observe us doing will becoming their normal.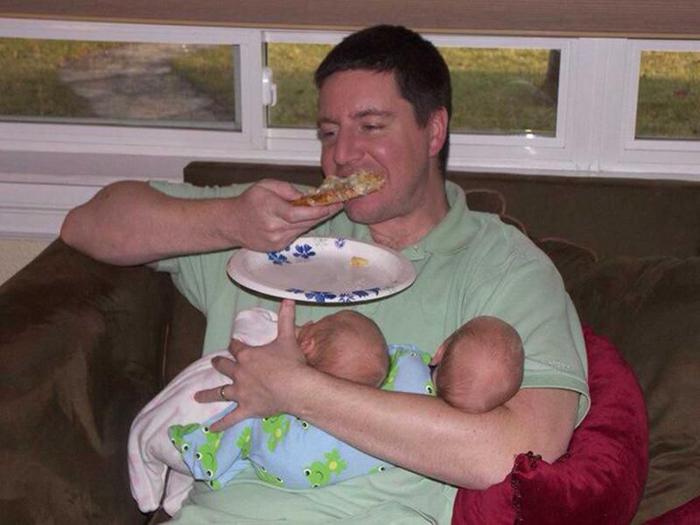 If we want our daughters and sons to grow up to be healthy eaters, we need to lead by example. It's our responsibility to purchase healthy food, cook healthy food, and serve healthy food. Most importantly, we need to be good role models and demonstrate healthy habits to our kids. It's never too late to get started with this.
Optimal health is a gift that keeps on giving. Not only do we feel well when we make good food choices, we can take pride as we watch our kids (and grand kids) follow our lead and grow to be healthy and strong.
Here are three basic healthy eating habits that all families should practice everyday:
Limit added sugars in your diet. Sugar-sweetened beverages are the largest source of added sugars for most of us. Cut back on (preferably cut out) soda, sports drinks, energy drinks, fruit drinks, sweetened teas, and sugary coffee drinks. Drink plain water instead.
Eat mostly home-cooked meals. Get your kids involved in cooking and planning meals. You will develop good eating habits together and the quality time with the family will be an added bonus.
Eat more vegetables and fruits. Add them to dishes your family already loves and use them as healthier sides, snacks, and desserts. If you choose canned, watch for added sodium and sugars.
Now for that Father's Day gift. Click here for a recipe to make your own healthy Beef Jerky. Beef jerky is high in protein and low in fat making it a healthy on-the-go snack. Since it's very low in sugar it won't raise your level of insulin – a hormone that signals your body to store fat – making it an ideal snack if you're trying to lose weight.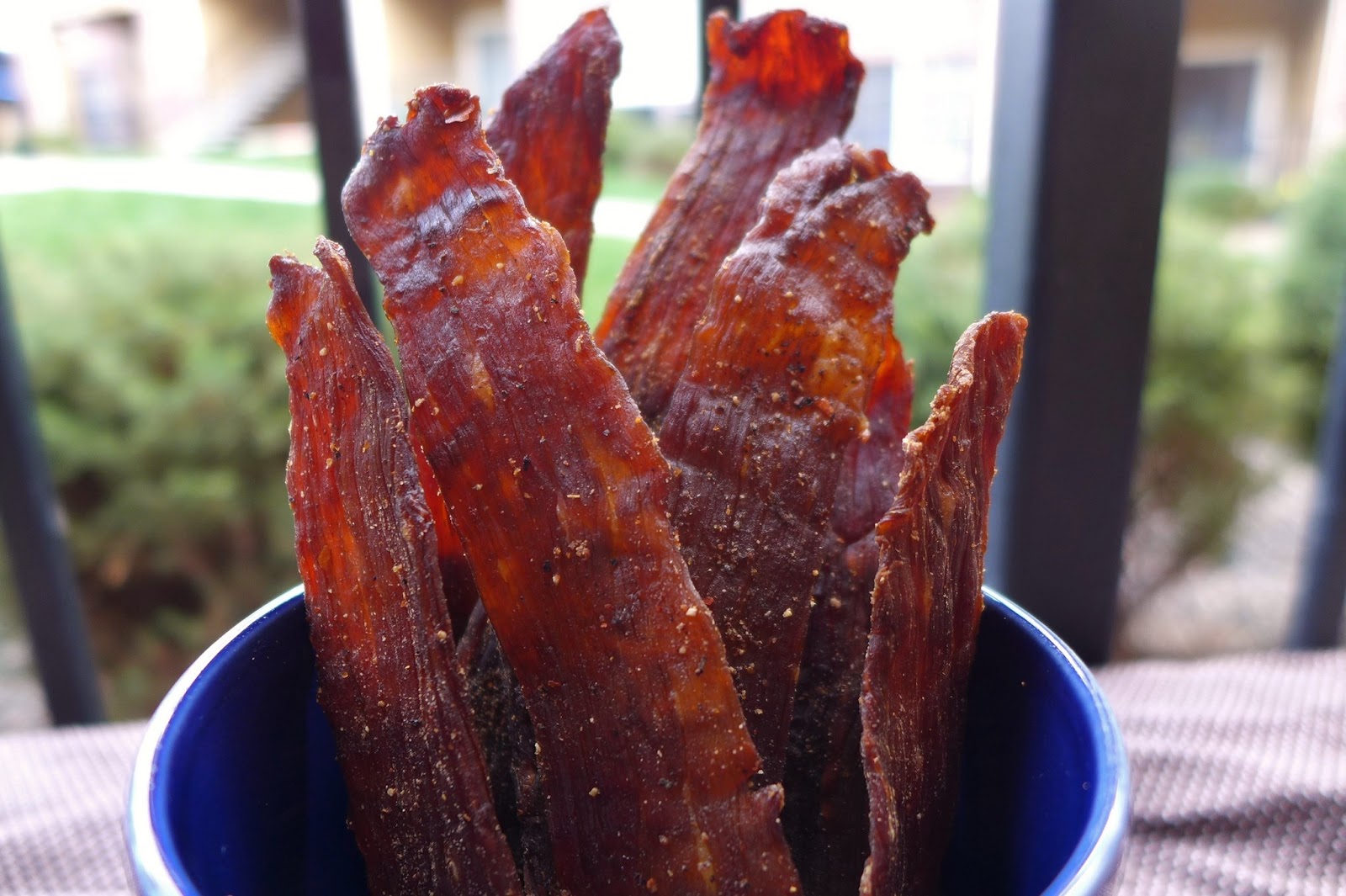 Most store-bought brands contain added preservative such as MSG and nitrates making them high in sodium. This home made recipe is much healthier. It makes the perfect gift for Father's Day for your dad or yourself.
Have you been thinking about improving your eating habits and losing some weight lately?
I'd LOVE to help you with that! Give yourself the gift of health this Father's Day – and everyday!
Email or call me at 732-494-1149.  Let's start with a conversation. You deserve to look great and feel amazing!
Meanwhile, join our Heathiest Loser 21-Day Challenge Facebook group.  It's FREE and everyone is welcome. Our focus is on eating for good health.  Click here link to learn more.